Southeast Asia Nazarene Bible College had set high goals. By 2020 they hoped to have 600 students in 20 centers. Considering that in 2015 there were 187 students in seven centers, this was ambitious. So the Bible college rechristened the direction of the school towards extension education.
The 2017 enrollment of SEANBC currently stands at 605 students in 21 centers in four countries surpassing their 2020 goal. But the numbers representing the men and women who are preparing to make Christlike disciples, are not the whole story. SEANBC continues to work to raise contextualized theological training. Thirty teachers from countries throughout Southeast Asia have been appointed, and resources have been invested in for faculty development programs. Theological materials, including the Course of Study handbook, have been produced in Burmese with Thai and Lisu translations in progress.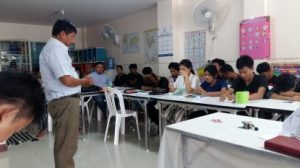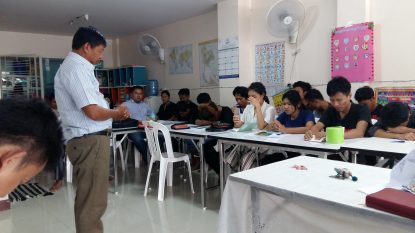 As SEANBC sees the growth of Myanmar migrant churches in the world, they have been working to develop distance education program for Myanmar disciples in the nations. With the close partnership of the Indianapolis district, USA/CANADA, SEANBC is planning to offer the first Myanmar language course of study for Myanmar migrant churches in Southside, Indianapolis. Rev. Ray McCrary was appointed as the founding director of SEANBC USA/Canada, plans to open the first online class in January 2018.
Not content to have merely reached their goal, Southeast Asia Nazarene Bible College has already revised their 2020 goal – to now have 1000 students in 40 extension centers. Let us partner in prayer with SEANBC as they reach out to the people of Southeast Asia wherever they are in the world.